BUILD A SOLID FINANCIAL FUTURE


Working from day to day and paying bills is the reality of many around the world. Sometimes you might invest, there are times when you will spend and having nothing left. How many times do you save? Are you paying off credit card debt? Are you still catching up on your student loans from your college days? Do you have a younger child that requires daycare costs? Do you have an older child that requires you to save for college? These are some questions that may apply to many of you reading this article.


Free Equifax Score! Equifax Credit Score, $0 Now. Fast, Free, Secure. View Instantly at MyFreeScoreNow.com!
Many of us live off of credit cards and have monthly payments to ensure the rate doesn't go up or the card is not closed due to being over the limit. This kind of activity is reported to major credit bureaus along with other financial debt that you may have accumulated from years of not managing your finance. It often goes overlooked; the financial debt that you might have until it's time to apply for a home, a car, rental property and any line of credit. The first thing that the potential lender does is check your credit report with one of the major credit bureaus, although there are other companies that are also being used to validated your creditworthiness.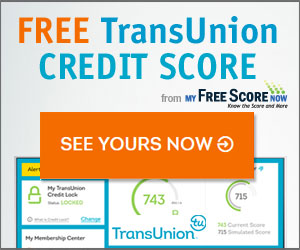 Make sure you always keep your business and personal credit separate. If you can hire a financial consultant, that would be the best route. There are many money management apps that help you keep your finance in order. There are also companies that offer you debt consolidation services for a monthly fee. You have to select the financial options that will suit your needs and lifestyle. There are self help books on finance and managing your money. If you choose to use one of the aforementioned, it is advised to still have a CPA (Certified Public Accountant) to review for you.
There are many ways to build a solid financial future by knowing your debts and your assets. Do not overspend, make sure you have and keep a budget, check your credit at least every 30 days to ensure that everything is reporting correctly. Once you start your journey to developing a healthy financial lifestyle, you will be able to enjoy life more! We all need to be able to enjoy the "fruits of our labor". Make better choices when it comes to your finances because your future depends on you now.
This article contains affiliate offers which might provide compensation to this blog if you visit and purchase goods or services on their site